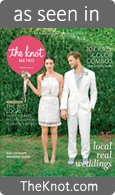 Getting Married is one of the biggest decisions we make in our lives.


Make it something people remember.
There was a time when a DJ was unheard of.... 
Now it's become industry standard.  But let's be honest, there's nothing quite like a live band at a wedding. There's a complete transformation in the energy levels that nobody can deny when you have a live performance. 
After the "I Do's", it is time to celebrate!
Now you have a lot of choices to make.  Do you have a wedding DJ like everyone else? Do you get a band? Your wedding can take everyone back to a time when a wedding was more than recorded music; when it was a genuine party.  If you're thinking of having live music, you're on your way to having a wedding that people remember and talk about forever. 
With Element 13 at your Wedding, not only do you get the advantages of a Traditional wedding DJ but you get the LIVE Energy of a live performance show!  By combining the two, you will be covered with:
A sound system large enough for ANY size venue
An AMAZING light show 
A wireless microphone for all of your speeches and announcements
DJ'd music during cocktail and dinner hours (any music you want will be provided)
The ENERGY of a live band performance at YOUR event
The convenience of a company that wil contact the venue and arrange the small details
An online form for the bride and groom to fill out creating their own personalized performance and DJ'd music
A professional sound engineer who will make sure there are no "technical difficulties" and your event goes off without a hitch
With all of the above and more, your wedding will be something that people talk about for years to come.   Most people don't even consider a band for their wedding because they think it is too expensive, or you are unsure what you will get.  With Element 13, we put you at ease.  YOU tell us what you want to hear and don't want to hear!  After all, it is YOUR wedding! Click on the
'Contact Us'
  Link above, fill out the request form, and you will be contacted by our Wedding Coordinator who will help you along the way to design your wedding entertainment options!
We offer acoustic ceremony music with 2 guitarists who can perform songs of your choosing as well as perform while your guests are being seated.
If a full band is not quite what you are looking for, email us about our 2 man acoustic wedding packages. We have performed dozens of acoustic 2 man weddings over the years and are happy to provide you with more information on them.
Reviews
Amazing!! Best decision ever!    
posted 7/3/2015
Holy WOW!! These guys do NOT disappoint!! They kept the dance floor packed the whole night, even when they took breaks their DJ kept the music going. There was a lot of crowd interaction. Microphones were handed out for singing along, tambourines were given and people pulled up on stage, you can tell they have a lot of experience reading the crowd and their energy. They were responsible and dressed nice. No grungy, over the top, obnoxious rock band here. The singing is great!! They even learned a new song per my request which was a big hit!! They know their jobs and do it well. Took care of everything with dealing with the venue. Live music takes your wedding to a whole new level than just a DJ with a laptop and coloured lights. Everyone was dancing, not just the younger crowd. They play cover songs from several generations and will let you pick the playlist. I would hire them again in a heartbeat for another celebration.
 
Best wedding band ever!    
posted 8/2/2014
element 13 was the best wedding band ever! We are completing the survey 2 weeks after our wedding and our guests continue to rave about them. We keep getting requests for their name and contact info. The dance floor was jumping and full ALL night! The guys in the band are so nice and very accommodating. They helped to make our wedding amazing, memorable and so fun!! We HIGHLY recommend them!
 
Element 13 was AWESOME!!!    
posted 12/27/2014
Element 13 provided acoustic music for our ceremony and full service band, DJ, and lighting for our reception. They were awesome and our guests couldn't stop talking about how talented they were. We never had to worry about a thing, they were very professional and a pleasure to work with.


"WOW. Just Wow! Nothing but great things have been said about Element 13's performance last night at our wedding. Thanks for making our wedding so special and memorable for us and all of our guests. Even your hardest critics of the UW Marching Band were nothing but impressed! You guys rock and we couldn't be happier that we stumbled across your name online when searching for bands! I think it's safe to say that you've got at least 2 new groupies!!!"Thanks to you all!
-Melissa & Nathan (Newlyweds)- 

"Our guests were raving about you guys all night. Clearly you read the crowd perfectly as the security guards had to literally force all of us to leave! We are absolutely thrilled we could have you play at the reception and hopefully there will be another occasion to use you or at least recommend you to others."
-Molly & Matthew (Newlyweds)-

"This band will ensure your guests have a great time at your reception. The set-list that they play is a great mix of current and classic wedding music and they bring a DJ to play while they take breaks. We received so many compliments on them after our wedding. You will not be disappointed if you hire these guys.
They are incredible." 
-TheKnot.com review 9/28/13

"Element 13 is hands down the best! They kept the dance going all night all and everyone keeps talking about how great they were and how fun the party was! Definitely made our wedding day that much better! I would recommend them 10 out of 10 times to anyone! Not only do they play great tunes but they are professional, prepared and punctual. You'll never have to worry about a thing!"
-TheKnot.com review 6/27/14